PECIPTA 2019 – CONGRATULATIONS TO ALL WINNERS!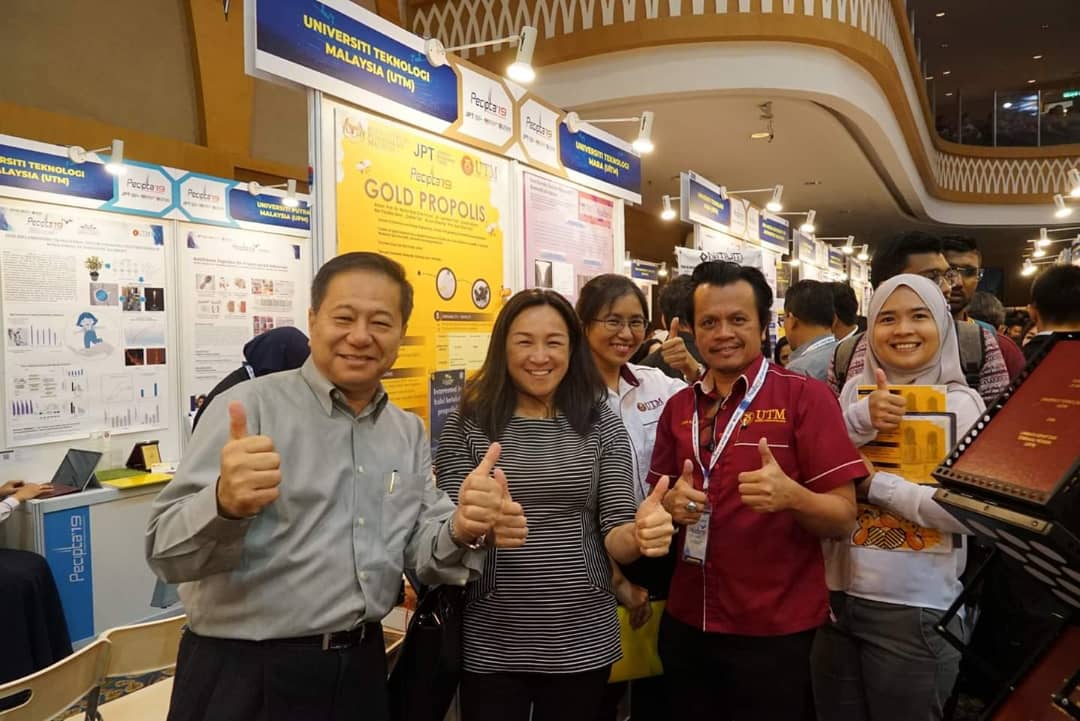 BATU PAHAT, 23 SEPTEMBER 2019 – International Conference and Exposition on Inventions by Institutions of Higher Learning (PECIPTA) is a biannual program organized by the Ministry of Education Malaysia together with its partner institutions since 2001. PECIPTA aims to showcase the  innovative research, products and services from national and international institutions of higher learning (IHL). PECIPTA also aims to enhance networking and collaboration among participants, industries, agencies and others potential players to further explore, improvise and  ensure the technologies developed can be transferred to industries and communities. Universiti Tun Hussein Onn Malaysia (UTHM) is selected to co-host 10th PECIPTA in which will be held at the Dewan Sultan Ibrahim UTHM from 22nd to 23rd September 2019. With the theme of "Innovation Beyond Imagination", PECIPTA 2019 will bring various type of technologies, inventions and innovations beyond expectation for the benefit of mankind locally and globally.
Among the award recipients from SKT are:
GOLD AWARD:
Assoc. Prof. Dr. Mohd Azizi Che Yunus
Prof. Dr. Khairiyah Mohd Yusof
Assoc. Prof. Dr.

 

Liza Md Salleh
Assoc. Prof. Ts. Dr. Mohd Hafiz Dzarfan Othman
Dr. Rosnani Hashim
Dr. Rohah A. Majid
SILVER AWARD:
Prof. Ir. Dr. Zainuddin Abdul Manan
Assoc. Prof. Dr. Juhana Jaafar
Dr. Wan Norharyati Wan Salleh
Dr. Nurhaniza Yusof
Dr. Muhammad Tahir
BRONZE AWARD:
Assoc. Prof. Dr. Goh Pei Sean
CONGRATULATIONS TO ALL WINNERS!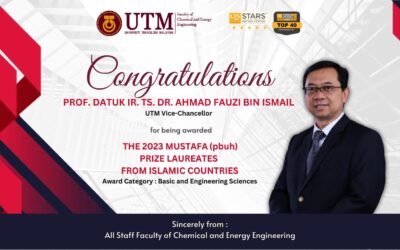 Setinggi-tinggi tahniah diucapkan kepada NAIB CANSELOR UTM – PROF. DATUK. IR. TS. DR. AHMAD FAUZI...