1. Program Name

Master of Engineering (Bioprocess)

2. Award Name

Master of Engineering, Specialization: Bioprocess

3. Awarding Institution

UTM

4. Teaching Institution

Faculty of Chemical and Energy Engineering (FKT), UTM

5. Professional or Statutory Body of Accreditation

Not relevant

6. Language of Instruction

English

7. Mode of Study (Conventional, distance learning, etc)

Conventional

8. Mode of Operation (Franchise, self-govern, etc)

Self-govern

9. Study Scheme (Full Time/Part Time)

Full Time

10. Study Duration

Full-time: Minimum 1.5 year

                 Maximum 4 years

No. of semesters

No. of Semesters

No. of Years

Minimum

Maximum

Minimum

Maximum

Norm

3

8

1.5

4
PEO1:   Graduate become the expertise in chemical-bioprocess industry and biotechnology decipline and contributes to national development
PEO2:   Graduate become  creative, innovative and adaptable technology specialist as leaders or team members in their organization and society
PEO3:   Graduate contribute toward the environmental well-being and sustainable development
PEO4:   Graduate has the ability to conduct research and entrepreneurial innovation
PLO1 – Ability to integrate advanced engineering and scientific knowledge in professional practices for the benefits of bioprocess engineering and biotechnology discipline
PLO2 – Ability to formulate hypothesis, design and reorganize experiments/research skill scientifically to solve and evaluate observed phenomena
PLO3 – Ability to analyze problems in bioprocess and biotechnology field using scientific and critical thinking approaches
PLO4 – Ability to demonstrate professional ethics in research and explain ethics related with biotechnology from spiritual and material aspects
PLO5 – Ability to analyze situations, justify and react effectively through oral and written to scientific, industry and public communities
PLO6 – Ability to display lifelong learning skills by conducting independent work with minimum supervision.
PLO8 – Ability to demonstrate team working skills
The MKKB program is offered on full-time with a specific subjects being delivered and assessed in each semester. The short semester is optional but can also be used to offer courses for students to prepare for the final completion of their program. Courses are assessed completely for each semester.
The subjects are categorized as program core, program electives and university elective, such as the followings:
Code

Courses

Credit

UNIVERSITY ELECTIVE (3 credits) (Compulsory – Choose 1)

UHAP6013

Seminar Pembangunan Isu-Isu Sosial dan Ekonomi Global

3

UHAW6023

Falsafah Sains dan Pembangunan Sosial

3

UHAF6033

Kepimpinan Dinamik

3

UHAZ6113

Budaya Malaysia I

3

UHAZ6123

Budaya Malaysia II

3

UHAZ6313

Bahasa Malaysia Akademik I

3

UHAZ6323

Bahasa Malaysia Akademik II

3

UDPE1123

Organizational Behavior dan Development

3

UCSM1263

Pengurusan Projek IT

3

ULAJ 6013

Japanese Language for Postgraduates

3

PROGRAM CORE (15 Credits) (Compulsory)

MKKB1103 

Biotechnology for Engineers

3

MKKB1113

Industrial Bioprocessing

3

MKKB1123

Facilities and Infrastuctures in Bioprocess Engineering

3

MKKB1133 

Bioproduct Development

3

UKKP0013

Research Methodology

3

PROGRAM ELECTIVE* (3 Credits) (Compulsory – Choose 1)

MKKK1613

Energy Analysis and Management

3

MKKK1683

Process Integration

3

MKKK1653

Safety and Health in Process Industries

3

MKKK1513

Advanced Transport Phenomena

3

MKKH1373

Human Factor

3

MKKH1513

Environmental Management

3

MKKH1523

Pollution Control Technology

3

MKKT1023

Management of Herbal Quality

3

MKKT1033

Herbal Processing

3

MASTER PROJECT/ DISSERTATION (21 Credits) (Compulsory)

MKKB**80

Dissertation

21

TOTAL CREDIT

42
     *The courses are offered subjected to availability of the courses for the particular semester in the Faculty of Chemical and Energy Engineering.
Assessment: 50% examination, 50% research project
Candidate must hold a Bachelor Degree in any field of engineering, science or technology with Cumulative Grade Point Average (CGPA) of at least 3.0/4.0 or equivalent from Universiti Teknologi Malaysia or any other Institutions of Higher Learning recognized by the Senate. In the case where CGPA is less than 3.0, a minimum of 1 year working experience is needed.
Candidate with other academic background Degree from Institutions of Higher Learning recognized by the Senate with CGPA of 3.0/4.0 must have at least 3 years minimum working experience in the field of biotechnology/bioprocess engineering.
For further enquiries please contact: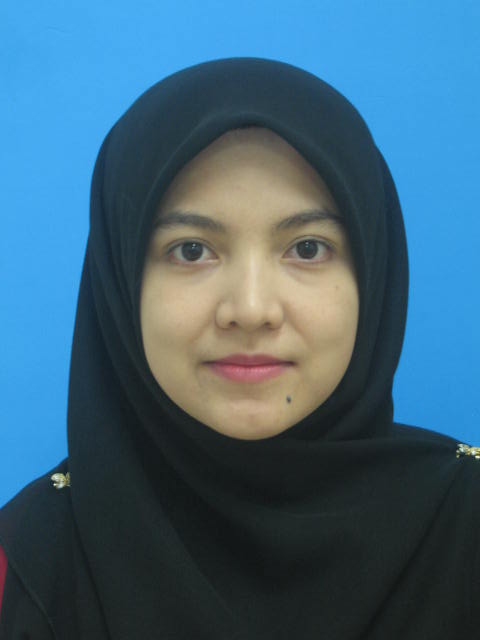 Dr. Nor Hasmaliana binti Abdul Manas
Programme Coordinator
Office: +607-5535691
Email: hasmaliana@utm.my
MASTER OF ENGINEERING SPECIALIZATION : BIOPROCESS
Master of Engineering Specialization: 
s a full-time master programme by mode of taught course and research. This programme equips students with technical knowledge in advanced bioprocess engineering field including biotechnology, industrial bioprocessing, facilities and infrastructures in bioprocess engineering and bioproduct development. 
The key features of this programme:
Emphasis on state-of-the-art biotechnology knowledge, bioproduct development and bioprocess facilities and infrastructure 
Exposure on Good Manufacturing Practice (GMP), Hazard Analysis Critical Control Point  (HACCP) in biotechnology industry and biotechnology ethics
Comprehensive curriculum structure with research experience and flexible elective courses selection across programs in the faculty
Course assessment is based on group or individual assignments, reports, presentations, tests, exams and projects. The programme provides students with research exposure via a one-and-a-half semester research project.
This programme is suitable for any graduates from science, technology and engineering fields. Graduates from other disciplines with relevant experiences are also encouraged to apply. Depending on the candidate's background, pre-requisite courses may be imposed to assist the candidate to comprehend more in-depth advanced courses offered.
Read more…