BACHELOR OF ENGINEERING (PETROLEUM)
Petroleum engineering involves a wide range of activities related to field exploration, development, production and abandonment of oil and gas resources. Petroleum engineering Programme covers formation evaluation, reservoir engineering, drilling engineering, well completion, well treatment and diagnosis, and production engineering. Besides that, the Programme requires a good knowledge of other related disciplines, namely geophysics, petroleum geology, petroleum project economics and management, engineering safety, etc.
Read more…

UTM's undergraduate Petroleum Engineering Programme was the first Petroleum Engineering Programme offered in this country by the Department of Petroleum Engineering, UTM way back in 1975. The goal of the Programme is to provide undergraduate students with a world-class petroleum engineering education that will equip them with the technical and generic skills as required by the global oil and gas industry. Our undergraduate Programme is fully accredited by the Engineering Accreditation Council (EAC) and Washington Accord. In addition, the Programme has also been benchmarked against ABET Programme criteria for petroleum and similarly named engineering Programmes, Society of Petroleum Engineering competency matrix for Petroleum Engineers, and six ABET-accredited institutions of higher learning in the United States of America (USA).

Petroleum engineering graduates are involved in the wide spectrum of the exploration and production business; from making discoveries and developing reservoirs to optimizing production and making commercial evaluations, determining the drilling methods to be used, and monitoring the drilling and production activities. They also work on designing tools and operational procedures in order to gain efficiency in the recovery of oil and gas. Simulation Programmes are used extensively by petroleum engineers to determine the best possible method of recovery of petroleum from different reservoirs. Models and designs of drilling and other equipment are also simulated on computers. The aim is to maximize hydrocarbon recovery at minimum cost while maintaining a strong emphasis on reducing environmental impact.

Over the years, we have been assisted by experienced advisory panels from oil and gas industry and renowned universities in improving our academic curriculum so that it is of high quality and relevant to the needs of oil and gas industry. Industry practitioners are invited every semester to give professional talks to all petroleum students on latest technology and contemporary oil and gas related issues. There are numerous opportunities for our students to participate in student organizations. The Society of Petroleum Engineers' Student Chapter (SPE-UTM) has been among the most active in the Asia-Pacific region over the past few years. The presence of international students from Kazakhstan, Yemen, Somalia, Singapore, Nigeria, China, Sudan, Indonesia, Iran, Uganda, Indonesia, etc. at the Department of Petroleum Engineering has further complemented our effort in producing well-rounded petroleum graduates who are ready to face the challenges in global oil and gas industry.
1. Programme Name

Bachelor of Engineering (Petroleum)

2. Final Award
Bachelor of Engineering (Petroleum)
3. Awarding Institution
Universiti Teknologi Malaysia
4. Teaching Institution
Universiti Teknologi Malaysia
5. Professional or Statutory Body of Accreditation
Board of Engineers Malaysia (BEM)
Engineering Accreditation Council (EAC)
6. Language(s) of Instruction
English and Malay
7. Mode of Study (Conventional, distance learning, etc)
Conventional
8. Mode of operation (Franchise, self-govern, etc)
Self-governing
9. Study Scheme (Full Time/Part Time)
Full Time
10. Study Duration
Minimum : 4 yrs

Maximum : 6 yrs

Type of Semester
No. of Semesters
No. of weeks per semester
Normal
8
14
Short
4
8
PEO 1 – Perform competently in petroleum industries and become important contributors to national development.
PEO 2 – Become creative, innovative, and adaptable engineers as leaders or team members in their organizations and society.
PEO 3 – Contribute professionally towards environmental well-being and sustainable development.
After having completed the programme, graduates should be able to demonstrate the following competencies
| | |
| --- | --- |
| Code | Intended Learning Outcomes |
| PLO1 (KW) | Ability to apply knowledge of mathematics, natural science, engineering fundamentals, chemical/petroleum/bioprocess/ gas/nuclear engineering principles to the solution of complex engineering problems. |
| PLO2 | Ability to identify, formulate, conduct research literature, and |
| (THPA) | analyze complex chemical/ petroleum/ bio-process/ gas/nuclear engineering problems using first principles of mathematics and engineering sciences. |
| PLO3 (THDS) | Ability to design solution for complex chemical/ petroleum/ bio-process/gas/nuclear engineering problems and design system or process to meet specified needs with appropriate consideration for public health and safety, cultural, societal, and environmental considerations. |
| PLO4 (THI) | Ability to conduct investigation of complex chemical/ petroleum/ bio-process/ gas/ nuclear engineering problems using research-based knowledge and research methods including design of experiments, analysis and interpretation of data, and synthesis of information to provide valid conclusions. |
| PLO5 (SCMT) | Ability to inculcate modern computational techniques and tools complex chemical/ petroleum/ bio-process/ gas/ nuclear which include prediction and modeling to solve complex engineering problem with an understanding of the limitations. |
| PLO6 (AD) | Ability to responsibly act as well as respond to the societal health, safety, environment, legal and cultural issues that are relevant to the professional engineering practice. |
| PLO7 (GCS) | Ability to explain and evaluate the sustainability and impact of professional engineering work in the solution of complex chemical/ petroleum/ bio-process/ gas/ nuclear engineering problems in societal and environmental contexts. |
| PLO8 (GCE) | Ability to apply ethical principles and commit to professional ethics and responsibilities and norms of engineering practice. |
| PLO9 (CS) | Ability to communicate effectively through written and oral modes to all levels of society |
| PLO10 (TW) | Ability to work independently, and as a member or a leader in a team to manage project in multi-disciplinary environment. |
| PLO11 (SC) | Ability to acquire knowledge and engage in independent and life-long learning. |
| PLO12 (ES) | Ability demonstrate knowledge of engineering management principles and entrepreneurial mindset to manage projects in multi-disciplinary environments. |
Note: KW = Engineering Knowledge; THPA = Thinking Skills-Problem Analysis; THDS= Thinking Sills Design/Development of Solution; THI =Thinking Skills-Investigation; SCMT= Scholarship Modern Tool Usage; AD = Global Citizen Adaptability; GCS = Global Citizen Sustainability; GCE = Global Citizen Ethics; CS = Communicating Skills; TW = Leadership and Team Working; SC = Life Long Learning; ES = Enterprising Skills.
Our petroleum graduates are hired by global oil and gas companies over the years. They can be assigned in various companies; working for major, fully-integrated international oil companies, smaller independent operators, specialized companies that provide services for the producing companies, or consulting firms in oil and gas or the environmental arena. Among the oil and gas companies are Petronas, Exxonmobil, Shell, Talisman, Murphy Oil, Newfield, Petrofac, Hess Oil, Nippon Oil, and Newfield, while the oil-related service providers are Schlumberger, Haliburton, Baker Hughes, UMW Drilling, Geowell, Dimension Bid, Dialog, and Scomi. As a petroleum engineer, you can expect to earn the highest starting salary among all the engineers. Salaries for petroleum engineers are, and will continue to be, among the highest paid of all professionals. We genuinely care about our students and their future. Over the last few decades, our graduates have been serving the society in key positions and have made tremendous impact to the development of Malaysia.
Several worldwide trends, namely exploring deep-water fields, development of marginal fields, implementation of Enhanced Oil Recovery (EOR) Programmes, etc., ensure that the strong demand for petroleum engineers will continue. The ever-increasing population of the Earth, when combined with the growing thirst for energy in the developing countries, is putting significant upward pressure on the demand for oil and gas production. This increasing demand for energy, and the simple fact that oil and gas resources are limited, places the petroleum engineer in a strong position now and for many years to come.
Matriculation or STPM with minimum of B- in Mathematics/Additional Mathematics/Further Additional Mathematics, Chemistry/Engineering Chemistry and Physics/Engineering Physics/ Biology with CPA 3.00 and not physically handicapped which makes him/her unable to conduct experimental/practical work.
For further enquiries please contact: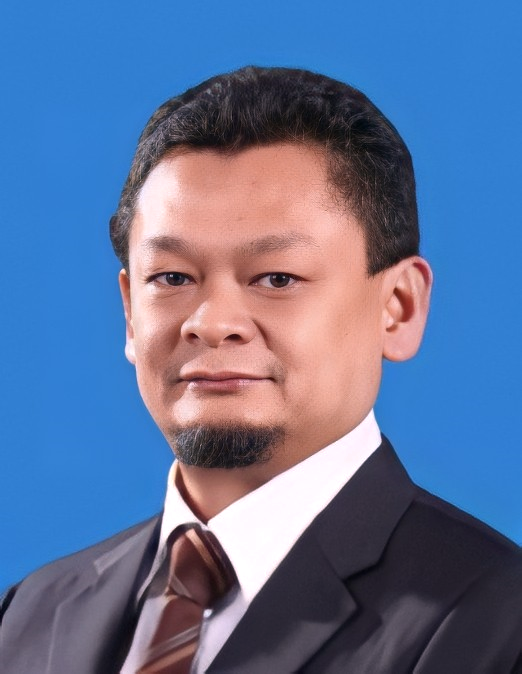 Assoc. Prof. Dr. Muhamad Noorul Anam Mohd Norddin
    Program Director (Petroleum)
    Office: +607 5535555
    Email: anam@utm.my