PhD IN PROCESS PLANT MANAGEMENT 
The Doctor of Engineering Specialization: Process Plant Management is a mixed-mode program. It aims to cultivate individuals who can both invent and put those innovations into practise. The programme will deliver solutions to one or more critical and difficult problems in the management of complex process plants. Consequently, the solution to the problem must take into account aspects such as budgetary restrictions, time constraints, and human capital management in addition to technological concerns.
The EngD. is a radical alternative to the conventional PhD because it provides a more vocationally oriented doctorate in the process industry and is more adapted to the needs of the industry. It is highly flexible and can accommodate applicants from various management levels. It is a full-time postgraduate programme in which applicants are expected to spend the majority of their time conducting research at their respective firms or industries.
Read more…

Area of research

The research progress of a candidate is assessed semesterly through a progress report. Research topics may cover the following areas :

Innovation in engineering services
Process & Plant Design Management
Product Development Process
Safety and Health in Process Industry
Environmental Management
Technology Management
Energy Management
Quality Management
Process Control & Instrumentation
Process Risk Management & Safety
Process Troubleshooting
Plant Maintenance & Inspection
1. Awarding Institution

Universiti Teknologi Malaysia

2. Teaching Institution

Universiti Teknologi Malaysia

3. Programme Name

Doctor of Engineering Specialization:

Process Plant Management

4. Final Award

Doctor of Engineering Specialization:

Process Plant Management

5. Programme Code

EKKL

6. Professional or Statutory Body of Accreditation

MQA

7. Language(s) of Instruction

English

8. Mode of Study (Conventional, distance learning, etc)

Mixed Mode

9. Mode of operation (Franchise, self-govern, etc)

Self-governing

10. Study Scheme (Full Time/ Part Time)

Full Time

11. Study Duration

Minimum : 3 years

Maximum : 8 years

Type of Semester

No. of Semesters

No of Weeks/Semester

Min

Max

Normal

6

16

14

Short

–

–
| | |
| --- | --- |
| Programme Educational Objectives (PEO) Code | Intended Educational Objectives |
| PEO1 | Become experts in the process plant management field who are capable of directly contributing towards national development, analyze critically, plan and innovatively solve complex problems. |
| PEO2 | Become experts in the process plant management field who are creative, innovative and able to assimilate in society. |
| PEO3 | Be able to contribute professionally towards environmental well-being and sustainable development. Easily adapt to different roles, responsibilities, surroundings and communities, enabling them to contribute and lead in their organizations and society at large scale. |
| PEO4 | Have the ability to conduct cutting-edge research which can add value to existing products through innovation and creativity. |
| | |
| --- | --- |
| PLO1 | Graduates are able to create new knowledge and recommend innovation in the application of knowledge of process plant management. |
| PLO2 | Graduates are able to initiate and solve issues related to process plant management. |
| PLO3 | Graduates are able to demonstrate findings through communication skills effectively and to display the ability to work in a team. |
| PLO4 | Graduates are able to practice professional ethics in research projects that related with process plant management. |
| PLO5 | Graduates are able to practice the knowledge on business, management, process and plant technology. |
| PLO6 | Graduates are able to create financial and business opportunity in process plant management. |
| PLO7 | Graduates are able to work comfortably as members or leaders of a multi-disciplinary groups. |
Mainstream
12 max semesters | 6 min semesters
LIST OF COURSES | sem 1
EKKL 1113 BUILDING OPERATIONAL EXCELLENCE
EKKL 1163 GREEN OPERATIONAL MANAGEMENT
EKKL 1013  RESEARCH METHODOLOGY
LIST OF COURSES | sem  2
EKKL 1223 FINANCIAL DECISION MAKING
EKKL 1243 PRODUCTION PLANNING
EKKL1253 WELLNESS FOR YOP MANAGEMENT
EKKL1263 PRODUCT DESIGN
LIST OF COURSES | sem 3
EKKL 1190 DOCTORAL RESEARCH PROJECT
LIST OF COURSES | sem 4
EKKL  1290 DOCTORAL RESEARCH PROJECT
LIST OF COURSES | sem 5
EKKL  2190 DOCTORAL RESEARCH PROJECT
LIST OF COURSES | sem 6
EKKL 2290 DOCTORAL RESEARCH PROJECT
Candidate must hold a Master of Science (Process Plant Management) degree from Universiti Teknologi Malaysia, or
Master of Engineering or Science degree from Universiti Teknologi Malaysia or any other Institutions of Higher Learning recognized by the Senate, or
Master degree in any other fields (eg. MBA) but with first degree in Engineering or Science with at least 2 years experience in the process industry
For further enquiries please contact: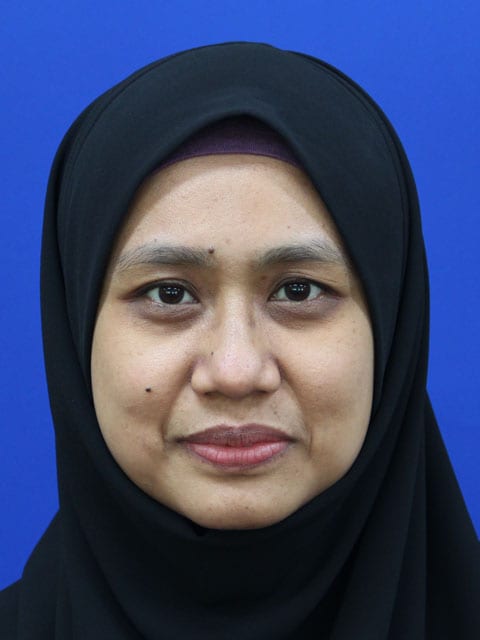 Dr. Aziatul Niza Sadikin
Programme Coordinator
Office: +6013-7710020
Email: aziatulniza@utm.my