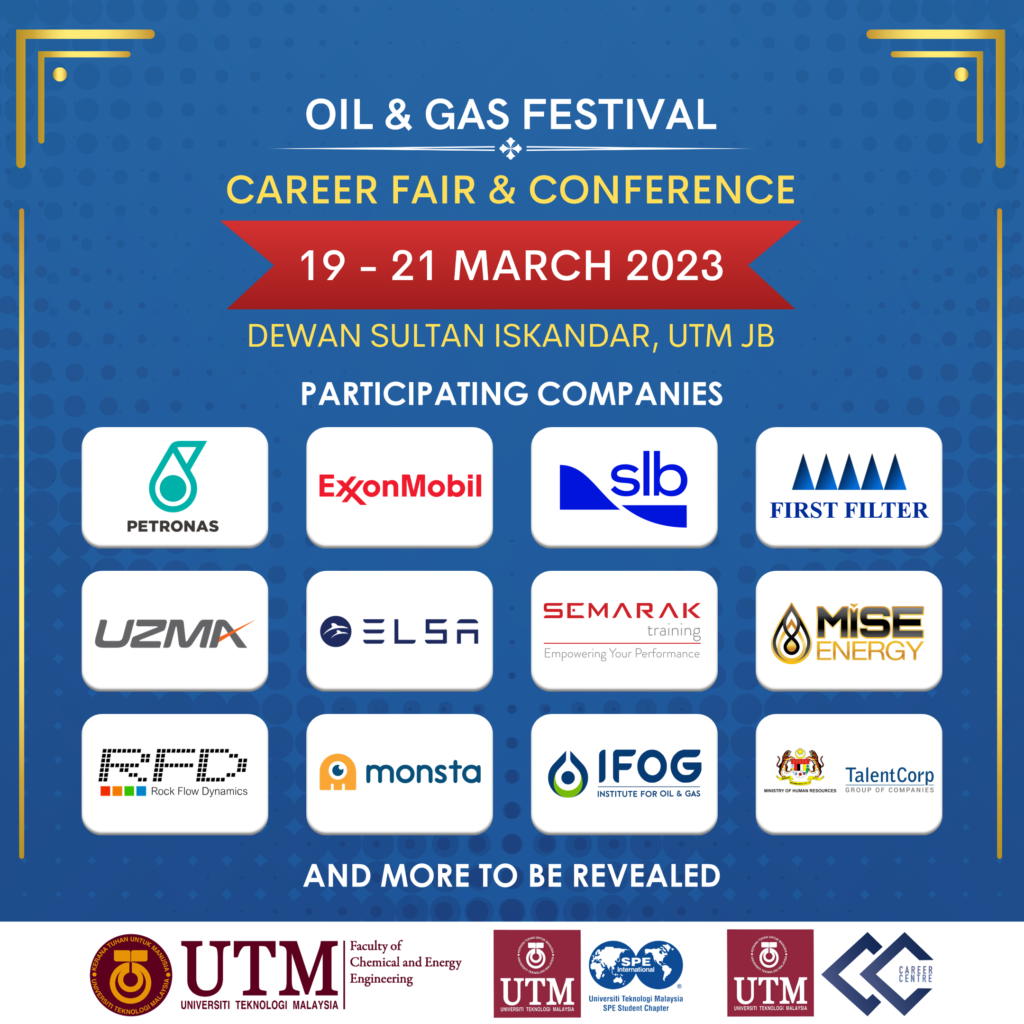 OGFest'22
Are you looking to venture into the oil and gas industry? Then look no further than the SPE UTM SC Oil and Gas Festival! From 19-21 March 2023 at Dewan Sultan Iskandar DSI UTM JB, this event is your chance to meet more than ten oil and gas companies, including big names like PETRONAS, ExxonMobil, SLB, First Filter Manufacturing, and many more.
But it's not just about networking and finding job opportunities. The festival also offers a range of informative talks and workshops to help you advance your career. Attend the Career Development Forum to learn about Women Empowerment and Resume Writing or the Industrial Forum to discover more about Net Zero Carbon Emission and CCUS.
For those interested in the technical side of things, don't miss out on the Technical Talk about oil and gas digitalization or the Technical Workshop about Field Development Plans. And if you're a student, be sure to participate in international competitions for both secondary and undergraduate students.
Whether you're looking to start your career in the industry or take your current one to the next level, the SPE UTM SC Oil and Gas Festival is the place to be. Register now and be a part of this exciting event!